MTV Video Music Awards 2016: Worst Dressed Celebrities
|
Updated On:
29 Aug 2016 2:19 PM GMT
|
Location :
Here we present some embarrassing moments from MTV Video Music Awards 2016, when some celebrities arrived at the venue in their weirdest outfits!

[caption id="attachment_308490" align="alignnone" width="300"]
Worst dressed[/caption]

Nev Schulman and Laura Perlongo
Well.. we don't know if they want to announce the baby like this weird manner...This certainly would not be called an outfit for the award show!
Ansel Elgort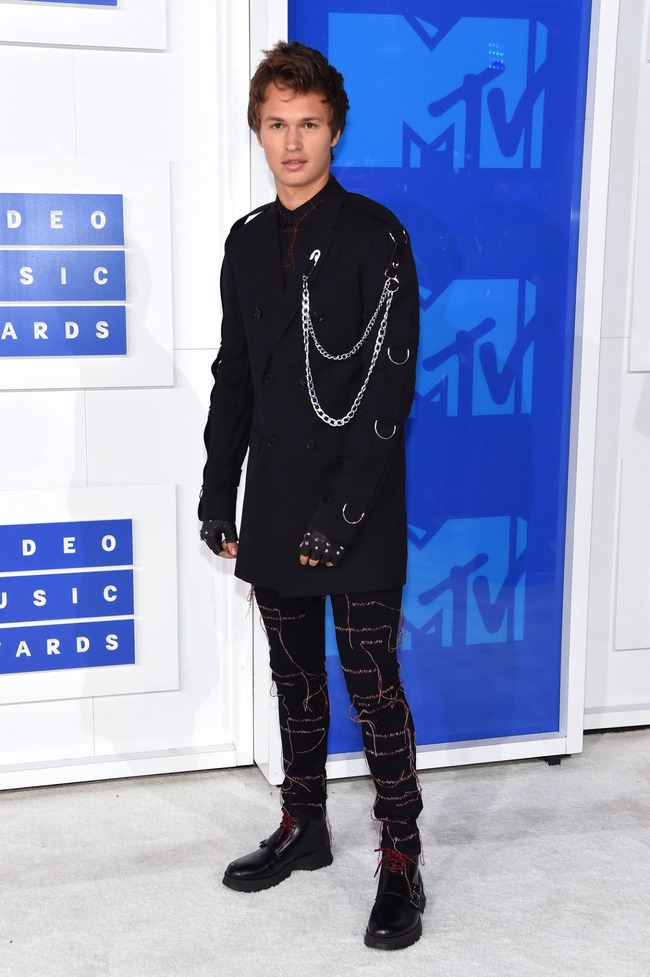 He certainly looks hot!! But just not in 2016. We are sure he'd be the steamiest boyfriend had he existed in the early 1900's. The funky pants and the jacket with chain embellished was a no-no.
Dascha Polanca
Nooo! 
Orange Is The New Black
star wore something that was trending 14 years ago. The embroidered jeans incorporated with the silk top. Wearing this was a risk although her tresses were great.
Frankie Grande
We like Frankie's style and the sequined coat although something is missing. The trousers did look a mismatch for the jacket..
Cassie
The neon colored wig and colors of her suit.. well this gets confusing!
Farrah Abraham
More like attending a Halloween Party! At a fun filled Music Award evening, Farah easily drew attention of the crowd towards her for her outrageous outfit. We now have an idea on how to dress for the upcoming Halloween.. don't we?
Baddie Winkle
Uh-oh! Why would an 88-year-old woman wear a nude suit to the awards show. We like her spirit of wearing something that is out of the box. We wonder where did the idea come from?
G-Eazy
Well hello ladies.. The combination of a velvet shirt with a pair of leather pants just didn't look nice at all.
Stella Maxwell
Well she did stand out in the crowd. While we liked the retro look of her pants being flared, this Victoria's Secret model did not make it to the best dressed.
JoJo
Remember the sweet faced girl? Well here is a Vamp look of her. With the golden choker and a lace top with trousers that are embroidered, JoJo looked rather angry.