Oprah Winfrey flaunts her weight loss goals
|
Updated On:
2016-08-31 14:06:34.0
|
Location :
Oprah Winfrey, popular talk show host of US gave the audience weight goals at the premiere of drama series Queen Sugar

[caption id="attachment_308960" align="alignleft" width="300"]
Oprah winfrey weight loss[/caption]

Oprah Winfrey hit the red carpet in Los Angeles, for the premiere of her show "Queen Sugar."  She also showed off how she achieved weight loss!

Look how gorgeous she looks in that perfect black fitting dress, sexy peep-toes and with a sleek ponytail!

Now, she seems to give her longtime beau Stedman Graham a pretty exciting task.  she joked, "I would like him to pick me up and carry me to the pool." She said at the premiere of drama series Queen Sugar, "I've lost enough weight he can pick me up and carry me to the pool. I can straddle him without breaking his back!" Oprah at 62, has not yet revealed her weight but said in the month of January she had lost 26 lbs.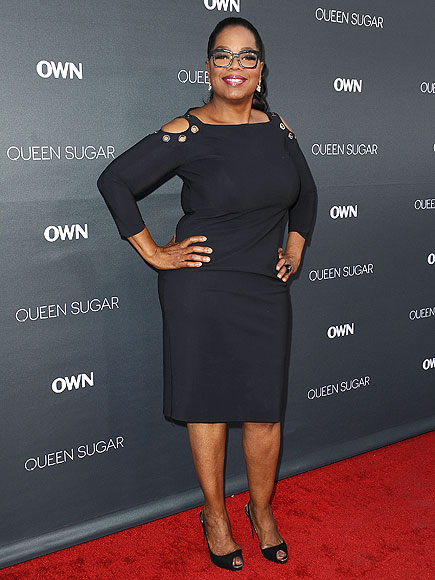 She added, "I don't feel like I'm on a diet that I'm ever going to go off again."  She had previously called herself as a "food addict." While Celebrity Health Fitness reported that she said her weight loss secret was-Weight Watchers diet, meditation and cardio exercises.
"Weight Watchers has given me the tools to have accountability to myself," she says.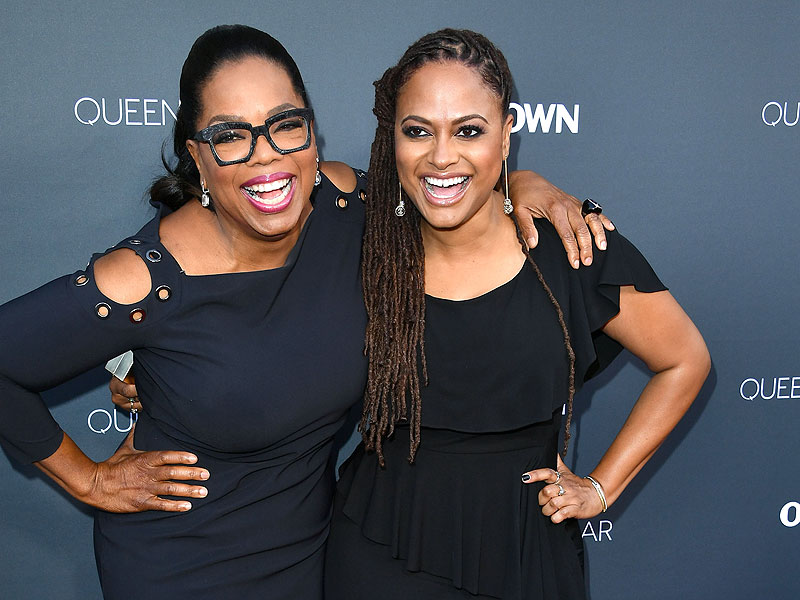 Oprah posed with Ava DuVernay, the show's co-creator at the red carpet. "I'm partnering with somebody who is not only this incredible talent for our time, Ava DuVernay, [but] you're going to see her rise and rise and rise," she expressed at the event. "Her future's so bright it is burning our eyes already."
Oprah spoke about her friendship with DuVernay, and called her as a "great friend and sister."
She further adds "We separate our business talks from our friend talks because we can talk for [hours]."
Well, Oprah has nailed it with her weight loss and this gives us major weight loss goals. At the age of 62, she has set her mind to be healthy and this is indeed something to praise!